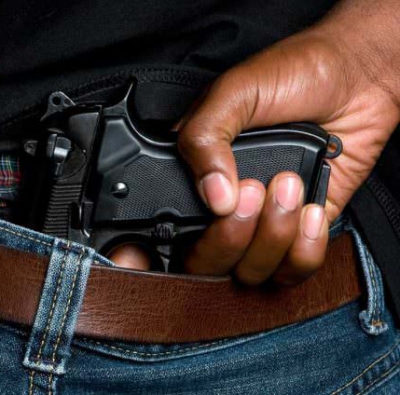 The CPRC has already documented the huge increase in concealed handgun permits by blacks. From 2015 to 2019/2020, in the four states that provide data by race over that time period, the number of black people with permits increased almost 55.6% faster than the number of whites with permits.
But it turns out that there has been a similar large increase in gun purchases by blacks.
In 2020, 18.6 million guns already have been sold, setting a "record firearms sales pace," according to a report this week. 

Black Americans are a big part of that uptick: The largest firearm sales increase came from Black men and women, whose gun purchases increased by 58.2% during the first half of 2020, according to the National Shooting Sports Foundation.

Paul Best, "Gun ownership among Black Americans surges in 2020," Fox News, November 4, 2020.
This change in views of blacks towards guns has been changing over some years. This is our previous write up of a 2014 PEW Research Center Poll.
A poll by PEW helps to explain why there has been such a large increase in concealed handgun permits among blacks and women. The poll shows a 25 percentage point increase in the proportion of blacks with a favorable view of gun ownership. This is the largest increase of any group. The increase among all women was 11 percentage points, and the increase among men was 8 percentage points.

Pew Research Center, "Growing Public Support for Gun Rights: More Say Guns Do More to Protect Than Put People at Risk," December 10 2014
The post Black Gun Ownership Soars in 2020, firearm sales for blacks increased by 58.2% during the first half of 2020 appeared first on Crime Prevention Research Center.