CORONA, Calif. — Brandon Martin, a former Tampa Bay Rays first-round draft pick, was sentenced to life in prison without parole for the 2015 grisly murder of his disabled father, uncle and an alarm installer in California.
Martin, 27, could have been given the death penalty because of the nature of the murders. But TMZ Sports reported Thursday that the jury deliberated for 4 hours and decided to give him life in prison.
Martin was found guilty of three counts of first-degree murder earlier this month, Law Officer reported.
Prosecutors said that Martin beat the three men, Michael Martin, 64, Rickey Anderson, 58, and Barry Swanson, 62, with a black wooden baseball bat engraved with the former baseball player's name on it in September 2015 at their family home in Corona, according to KTTV.
Swanson, an ADT installer, was at the home because "the family feared Brandon Martin," the Riverside County District Attorney's Office said in a press release. Michael Martin was Brandon's father and Rickey Anderson was the uncle.
Martin's cousin discovered the bodies. According to the station, police took Martin to a hospital for a psych evaluation and he was released the day of the homicides.
Martin led police on a chase the day after the murders but was later apprehended, according to reports.
During his arrest, Martin punched police K9 Dex a number of times and slammed its head on the concrete, the courtroom heard, us.newschant reported.
K9 Dex (Image via us.newschant)
After finding Martin guilty on November 4 of first degree murder and found the special circumstances of multiple murders to be true, he was eligible for the death penalty.
In the following days, the same jurors heard evidence and testimony in the penalty phase of the trial to determine whether to recommend Martin be sentenced to death or life in prison without parole.
They settled on a life sentence. He will return to court in January to be formerly sentenced by the judge.
The victims' families are suing the county for negligence after they assessed his mental health and ruled he did not need further treatment, hours before the attack, Daily Mail reported.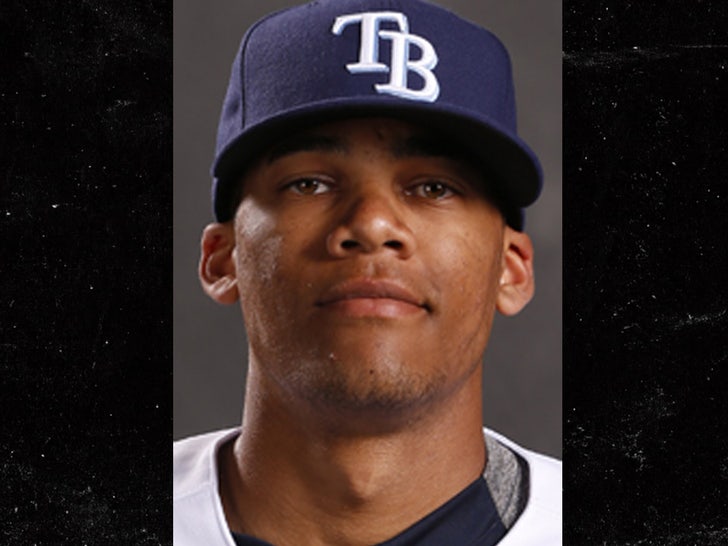 Brandon Martin (mlb.com)
Martin, a star shortstop at Santiago High School in Corona, received a $1 million signing bonus when he was first drafted by the Tampa Bay Rays in the first round of the 2011 MLB Draft. He played in the minor leagues that year where coaches considered him reserved.
But off the field, he was making full use of his lavish new lifestyle as a mere 18-year-old, holding regular parties in his $6,000 a month 6,700-square-foot home.
Police were called 19 times to his house, recording loud parties with underage guests, drug use, urinating on nearby lawns, half-naked women, brawls with baseball bats and "blood everywhere," Daily Mail reported.
Martin was with the Rays' organization until 2013 when he was released over "personal matters."
He hit a career .211 with 18 home runs and 74 RBI between the Rookie and Class-A levels.
Author information

Law Officer
Law Officer is the only major law enforcement publication and website owned and operated by law enforcement. This unique facet makes Law Officer much more than just a publishing company but is a true advocate for the profession.